Edition 129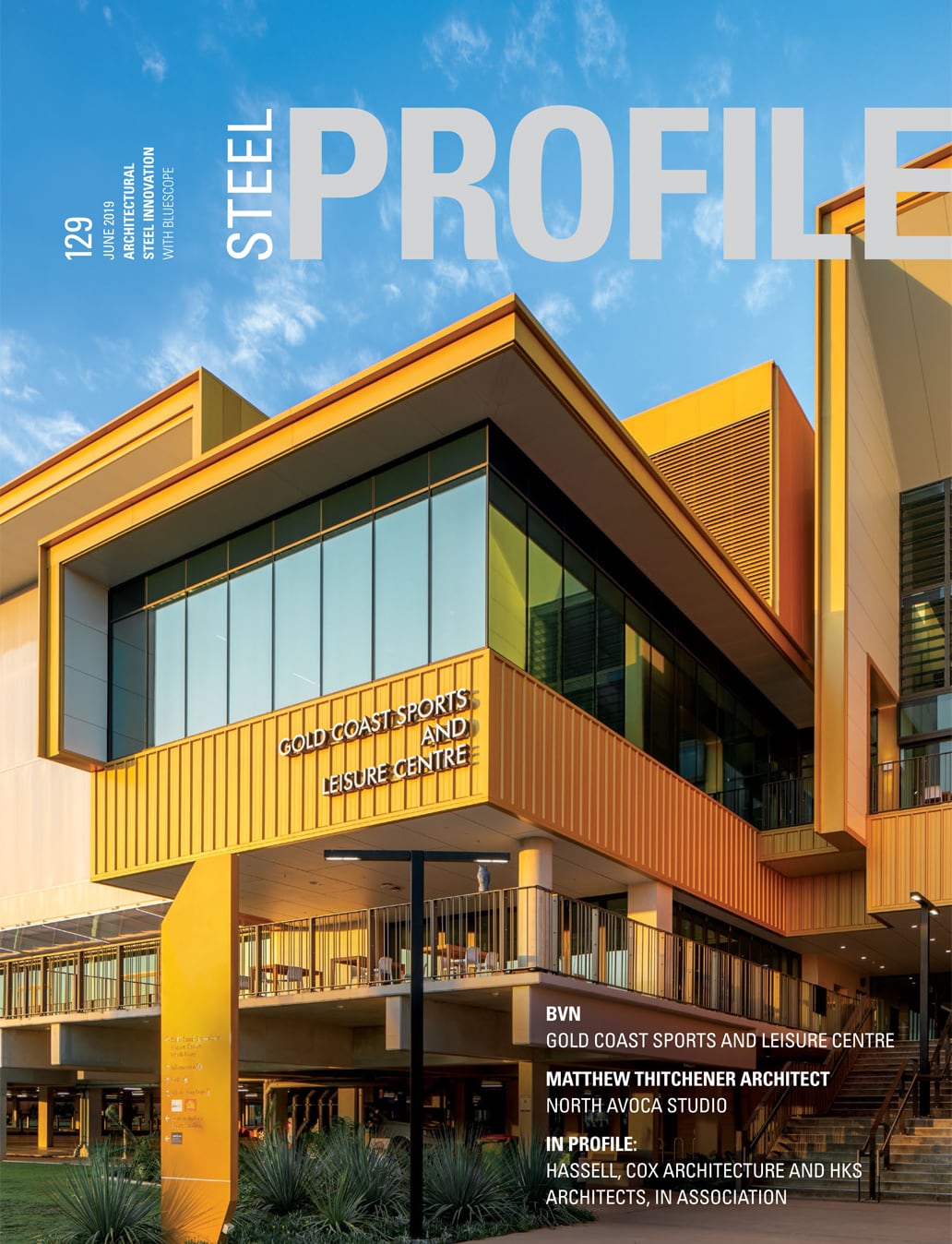 Edition 129 Projects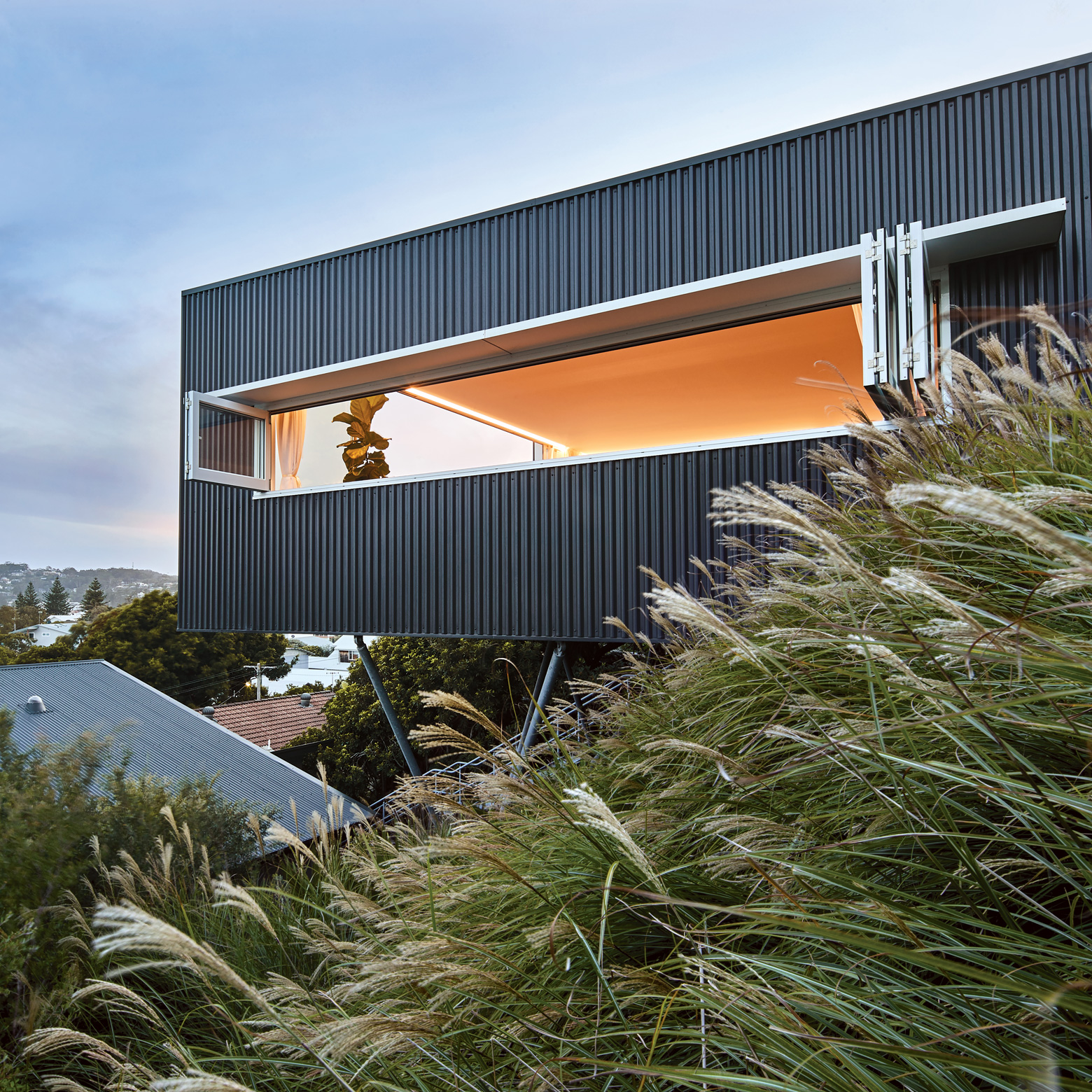 Residential - Dwellings · NSW
Jun 2019
Editorial information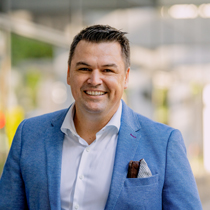 Welcome to STEEL PROFILE® 129
We acknowledge that architects, designers and specifiers of every great building constantly walk the tightrope between new creative territories and commercial responsibility. So we are always genuinely excited to encounter projects that balance form and function; projects that provide a renewed sense of cultural identity and community, and those that are destined to re-invigorate our urban spaces.
Great buildings are a mix of art and science, inspiration and discipline. To support the needs of the industry, we've been busy revamping STEELSELECT.COM.AU – BlueScope's product specification website – making it even more relevant for today's professionals.
For anyone unfamiliar with STEEL SELECT®, it provides industry-recognised specification tools, resources and information to support specifiers' commercial responsibilities, whilst also allowing the freedom and certainty to push into new, rich creative territories.
Whether you're an architect, designer, engineer or project manager, STEEL SELECT® can make the process of researching, selecting and specifying steel products and construction solutions faster, easier and more accurate. It's a one-stop shop to support you, whether in the office or on-site. There, you can access product and technical information from leading Australian manufacturers*, handy tools, and project inspiration.
Finally, BlueScope is once again proud to be the Principal Corporate Partner of the Australian Institute of Architects and we are looking forward to the 2019 National Architecture Conference – Collective Agency. If you are attending, we look forward to hearing your thoughts on what is precious and how the industry can collectively empower and improve the practice of Australian architecture.
Brad Wickham
BlueScope Editor
*STEEL SELECT® is a BlueScope initiative that contains product and technical information from leading Australian product manufacturers, including Lysaght, Stramit, Metroll, Bondor, Fielders, Steeline, Kingspan, Stratco and Askin.
STEEL PROFILE® has an Editorial Advisory Panel to ensure that only projects of the highest calibre are selected for publication. The panellists are:

Frank Stanisic
Stanisic Associates founder Frank Stanisic is a Sydney-based architect and urbanist.
His work is fuelled by an evolving interest in the diagram and frame as a basis for architectural invention, and the aesthetics of permeability. 
Frank's projects have won numerous awards including Australian Institute of Architects' Special Jury, Wilkinson, Aaron Bolot and Frederick Romberg prizes.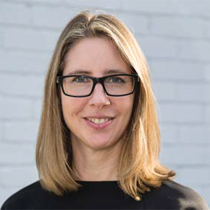 Penny Fuller
Penny is a partner at Silvester Fuller, established in 2008. Silvester Fuller's first built projects have been awarded for their creativity and design sensibility. Penny's work draws on experience gained across a broad range of international projects. She is a previous recipient of the Australian Institute of Architects' Emerging Architect Prize.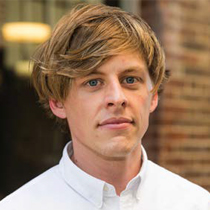 Matthew Hyland
Matthew Hyland works with Woods Bagot. He obtained a Master of Architecture from the University of Tasmania and was awarded the 2015 BlueScope Glenn Murcutt Student Prize.
Having a preoccupation with enriching the ordinary, Matthew is continuing to develop and refine design processes though observation, research and experimentation.
Copyright © 2019 BlueScope Steel Limited ABN 16 000 011 058. All rights reserved.
No part of this publication may be copied, reproduced or distributed without consent. BlueScope Steel Limited, to the extent permissible at law, is not liable to any person for loss or damage arising from reliance upon information contained in this publication. The articles featured in this edition of STEEL PROFILE® are sourced, written, fact-checked and curated by the authors with editorial contribution from BlueScope Steel Limited. Any statements or opinions attributed to a person are the views of that person alone and do not necessarily reflect those of BlueScope Steel. The decision to use any particular product or material in the projects featured in this publication was made by the team involved in each project and not BlueScope Steel Limited. While care has been taken to verify the accuracy of details in this publication, BlueScope Steel Limited assumes no responsibility or liability for any errors or omissions in the content of this publication. All information is provided with no guarantee of completeness or accuracy.
Images shown throughout have been reproduced to represent actual product colours as accurately as possible. However, we recommend checking your chosen colour against an actual sample of the product before purchasing, as varying screens and devices may affect colour tones and finishes.
Every project is different and not all products are suitable for all applications, projects and environments. Some products may perform better than others in certain applications and conditions. You should confirm the suitability of particular products for your project by contacting the supplier directly and by obtaining information and advice specific to your circumstances.
BlueScope generally recommends the use of COLORBOND® steel or ZINCALUME® steel for the majority of external cladding applications. BlueScope recommends routine preventative maintenance for eaves and other "unwashed areas" of structures that may not be regularly cleaned by rainfall. For information about product maintenance, including preventative maintenance, please call BlueScope on 1800 753 658. To determine whether a BlueScope warranty may be available for use of a product in your particular project, please visit bluescopesteel.com.au/warranties or call BlueScope on 1800 753 658.
BlueScope, COLORBOND®, ZINCALUME®, XLERPLATE®, LYSAGHT®, GALVASPAN®, Coolmax®, ZINCSEAL®, CUSTOM ORB®, MINI ORB®, LONGLINE 305®, SPANDEK®, TRIMDEK® and ® colour names are registered trademarks and ™ colour names are trademarks of BlueScope Steel Limited.