Editorial information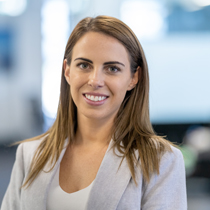 Welcome to STEEL PROFILE® magazine edition 131
This magazine highlights the use of steel as a fundamental yet often unseen enabler for structure and celebrates its open contribution to design aesthetics.
Presented here is a carefully curated selection of five inspiring and innovative recent projects. Varied in terms of scale and design typology, these range from a sensitive heritage restoration project to low impact wilderness walking lodges, and an expressive cutting-edge city learning village.
Importantly, STEEL PROFILE® magazine also celebrates people and their ideas: inspired architects, builders, engineers, fabricators, and manufacturers who have leveraged the intrinsic strength, practicality, and subtle elegance of steel to conceive and deliver classic, innovative, and modern architectural works. We feel that the projects presented here represent Australian ingenuity at its finest along with the 'can-do' attitude that makes it possible.
The structures featured within this edition of STEEL PROFILE® magazine articulate the themes of sustainability, heritage, community, industry, and learning. Considerable effort has gone into understanding the backgrounds and unique challenges of each project. In these words and pictures, we demonstrate how the architects have delivered on their clients' briefs.
STEEL PROFILE® magazine edition 131 is a proud showcase inspiring what can be achieved with Australian steel. We hope you enjoy reading it.
Melissa Barlow
BlueScope Managing Editor
Copyright © 2020 BlueScope Steel Limited ABN 16 000 011 058. All rights reserved.
No part of this publication may be copied, reproduced or distributed without consent. BlueScope Steel Limited, to the extent permissible at law, is not liable to any person for loss or damage arising from reliance upon information contained in this publication. The articles featured in this edition of STEEL PROFILE® are sourced, written, fact-checked and curated by the authors with editorial contribution from BlueScope Steel Limited. Any statements or opinions attributed to a person are the views of that person alone and do not necessarily reflect those of BlueScope Steel. The decision to use any particular product or material in the projects featured in this publication was made by the team involved in each project and not BlueScope Steel Limited. While care has been taken to verify the accuracy of details in this publication, BlueScope Steel Limited assumes no responsibility or liability for any errors or omissions in the content of this publication. All information is provided with no guarantee of completeness or accuracy.
Images shown throughout have been reproduced to represent actual product colours as accurately as possible. However, we recommend checking your chosen colour against an actual sample of the product before purchasing, as varying screens and devices may affect colour tones and finishes.
Every project is different and not all products are suitable for all applications, projects and environments. Some products may perform better than others in certain applications and conditions. You should confirm the suitability of particular products for your project by contacting the supplier directly and by obtaining information and advice specific to your circumstances.
BlueScope generally recommends the use of COLORBOND® steel or ZINCALUME® steel for the majority of external cladding applications. BlueScope recommends routine preventative maintenance for eaves and other "unwashed areas" of structures that may not be regularly cleaned by rainfall. For information about product maintenance, including preventative maintenance, please call BlueScope on 1800 753 658. To determine whether a BlueScope warranty may be available for use of a product in your particular project, please visit bluescopesteel.com.au/warranties or call BlueScope on 1800 753 658.
COLORBOND®, REDCOR®, XLERPLATE®, ZINCALUME®, LYSAGHT®, CUSTOM ORB®, ACCENT® GALVASPAN®, KLIP-LOK CLASSIC®, TRU-SPEC®, ZINC HI-TEN®, AQUAPLATE®, KINGKLIP®, FINESSE®, FIELDERS FREEFORM®, and ® colour names are registered trademarks and ™ colour names are trademarks of BlueScope Steel Limited.